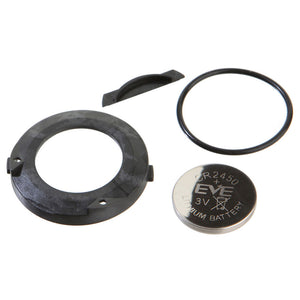 Battery replacement should be performed every two years or more often depending on the dive activity.  
Some lithium batteries may exhaust unexpectedly, which cannot be tested in advance. The life expectancy at 20°C (68°F) is the following:  100 dives/year -> 2 years; 400 dives/year -> 1 year. 
All battery changes include new o'ring and pressure test as standard.