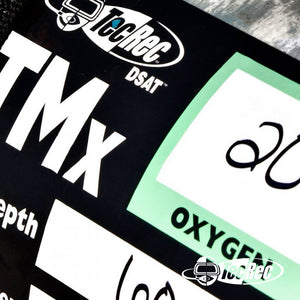 If you're into technical diving then you know that to extend your depth range you need to use trimix – a blend of helium, oxygen and nitrogen. 
Our Tec Trimix 65 course introduces you to using trimix down to a maximum depth of 65 metres. There are advantages to using three gases, but you need to know how to do it right. Earning the Tec Trimix 65 certification makes deeper exploration a reality.
Tec Trimix 65 Diving Pre-Requisites

Minimum age 18.
Students must be certified as a PADI Tec 50 Diver.
Have a minimum of 100 logged dives
All participants must obtain a

 

Full Medical Statement

 

signed by a licensed diving physician within the last 12 months.
Course Fee
TEC TRIMIX 65 DIVER COURSE £P.O.A
What's included?
The course fee includes main equipment hire, air, tuition, PADI Tec Trimix Diver Manual, PADI Certification fee. Not entry fees to inland dive sites.
Course Duration
Our PADI Tec Trimix 65 course is conduct to your timescale and scheduled to make things flexible for you.

How do I sign up? 
Please contact us at dive shop Scuderia House, Swindon SATNAV SN2 1EG and we can discuss in detail with you.
What will I do?
During the course you will plan and execute at least 5 trimix decompression dives using different trimix blends. You will also use decompression software to create custom dive tables and plan dives.
Tec Trimix 65 course topics include:

Trimix diving depth ranges
Exposure planning
Selecting a mix
Argon inflation systems
Handling three or four decompression cylinders
Decompression models
Emergency procedures
Decompression software and multi-gas computers
What next?
For the extreme diver ready to further explore the world of technical deep diving, the gas of choice is trimix - a blend of oxygen, helium and nitrogen.  Our PADI Tec Trimix Diver course takes you to the outer edges of technical deep diving, opening the door to pristine dive sites few divers - if any - ever see.