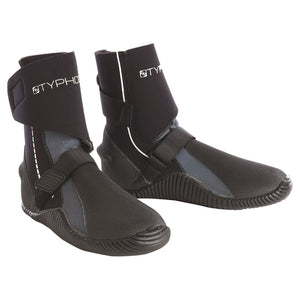 The Typhoon P5 Wrap Boot is a unique design, making it the easiest boot to get on and off as well as providing a perfect fit, even for people with large ankles. A 5mm boot with a front strap, fin block and reinforcement.
Another great selling zipped dive boot.
FEATURES
5mm Neoprene
Fin Block retainer and reinforcement.
Security strap for stability.
Sizes: 3XS 36/37, 2XS 37/38, XS 39/40, S 40/41, M 42/43, L 43/44, XL 45/46, 2XL 46/47